Meet the team
Sofia Wetter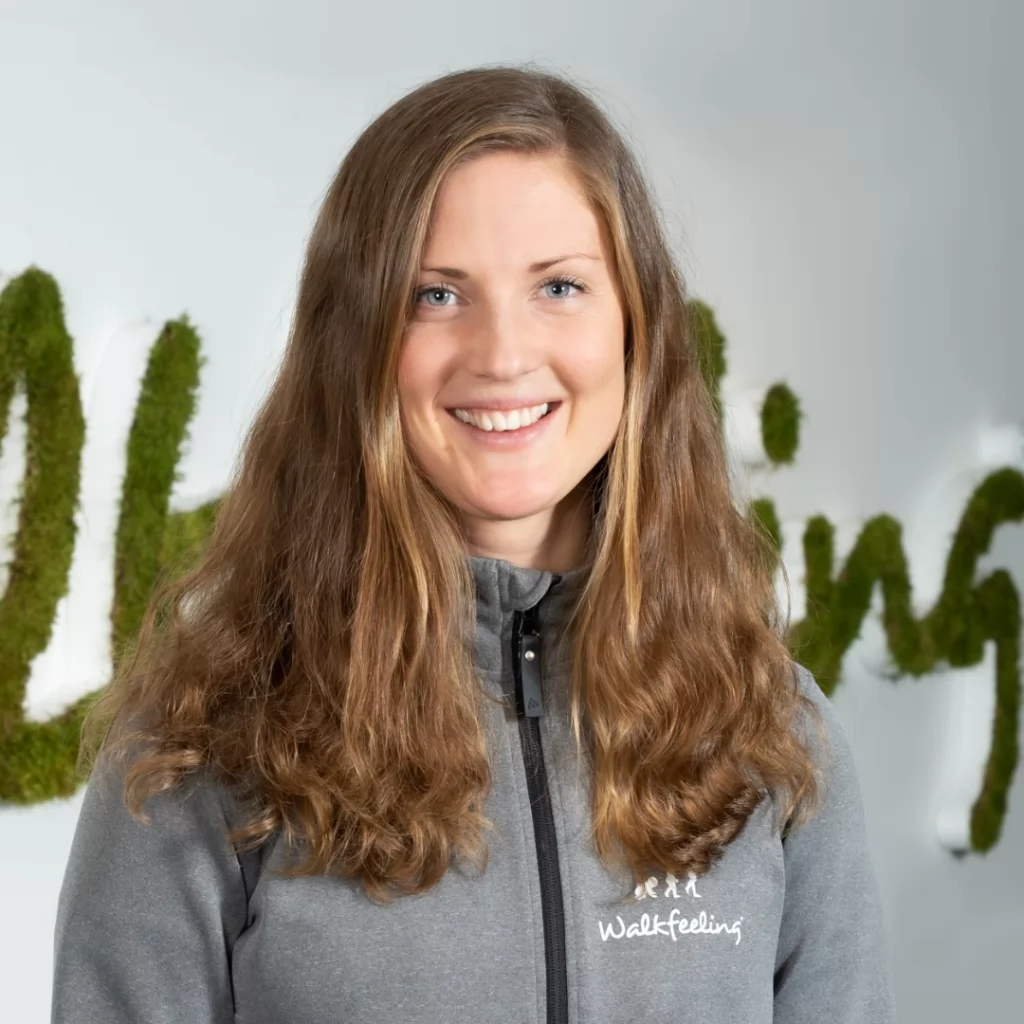 Walkfeeling® Movement Coach
Operating in: Gothenburg, Sweden
"All my life I have loved to move and my interest as a youngster was football. The passion for team cohesion and all the joy kept me going even though my kneecap dislocated a number of times and my back gave out almost every day.
I have visited doctors who expressed that I was too tall and rickety to play football and that I should stop. I went to Physiotherapists who gave me knee pads and exercise programs to strengthen my knee. The problems remained and I had to end my amateur football career and invest in the gym and walking as this was the only thing that worked. I started studying to become a Physiotherapist and wanted to solve my problems on my own. I became stronger. At times my back felt fine, but every time I tried to run I got pain. Walking became my thing, uphill I could walk as far as I wanted, and it would go quickly because I wanted to see as much as I could. The problems remained, I had just found a way around my problems.
After attending a session with Walkfeeling, I did my exercises and was surprised at the effect of what results such simple exercises could produce. My back pain disappeared, the one I had almost daily for 15 years. It was too good to be true and I could hardly believe it. But the luck of this meant that I quickly trained as a Movement Coach and loved it. Today, the back pain is a thing of the past and I can now run both painlessly and easily and can finally enjoy the beauty around me without feeling pain afterwards."
Want to train to become a Walkfeeling® Movement Coach?
Read more about our Walkfeeling® & Runfeeling® Training Academy. ​