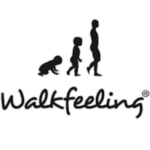 Welcome to the first episode of the Walkfeeling Podcast!
Join us as we discuss all things movement-related, exercises, pain and personal growth with walking and running.
In this premiere episode, Tommy Olausson talks with Wivan-Kristina Sandberg about how we move in everyday life and why it is so crucial.
Signatur: Walking back to happiness med Helen Shapiro.