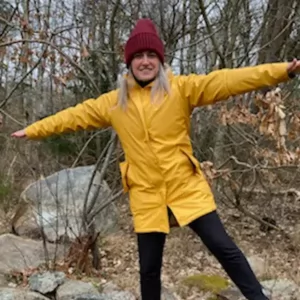 ""I take the Walkfeeling movement training with me and use it in everyday life."
Read Madeleine's story of how Walkfeeling has helped her relieve neck pain. 
"
"I was very stiff and incredibly in pain at the first meeting with Sofia. I had for many years had problems with pain in the neck / chest and in the end this became unbearable and there was no alternative left to try what was offered.
Exercise was something I glanced at and felt friendly about. I probably knew beforehand that I would like it and get results if I was persistent, and so it was. I feel much better in the body and thus also in the soul.
I take the movement training with me and keep it in life and in everyday life.
Let it take time to "get well". Getting rid of the symptoms has been the most important thing for me.
I have previously relieved my neck pain and pushed the problem in front of me until it was no longer possible… "
Ready to start you journey with Walkfeeling?